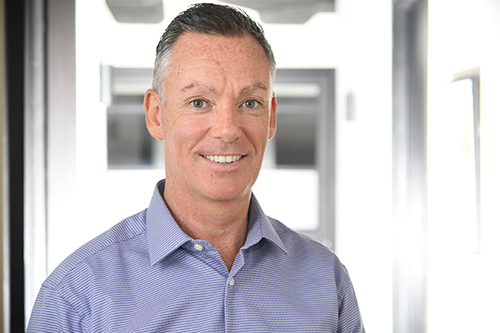 Dr. Brian Kelly has been a chiropractor for 28 years and has worked in academia and private practice.  He graduated from RMIT in Melbourne, and after building a successful multi-doctor practice in Melbourne for over a decade was appointed the President of the NZ College of Chiropractic, a position he held for 8 years.  In 2011 he was appointed the President of Life Chiropractic College-West in California; the first non-American to lead a U.S. Chiropractic College.
Dr. Kelly studied business at the University of Waikato and is a past President of the Australian Spinal Research Foundation and Board member for over ten years.  The last few years have seen him traveling extensively worldwide to promote and grow chiropractic, and he has inspired many people to pursue a chiropractic career.
Dr. Kelly has led several chiropractic outreach trips to India taking care of some of world's poorest people.  In India he has spoken to audiences of over a million people. He is committed to seeing people and the profession achieve its highest potential, and he is an invited keynote speaker at international chiropractic meetings and conferences.
His outstanding contribution has been recognized by his peers and community through his numerous professional awards.  In 2006, he was voted the best guest speaker by the senior students at the Auckland Medical School.  He is the CAA (Vic) 2001 Chiropractor of the Year, the 2007 International Chiropractor of the Year, awarded by Parker Seminars, the 2009 NZ Chiropractor of the Year, and the 2009 recipient of the ADAPE Leadership Award for outstanding leadership in private education. In 2014, he was nominated by his peers to be a Fellow of the International Chiropractors' Association.
When not seeing patients, Brian spends time with his 3 children or playing in jazz bands.
Awards / Professional Recognition
Meritorious Service Award CAA. Phillip Institute of Technology
---
Outstanding Service Award. World Chiropractic Alliance.
---
Outstanding Service Award.  Chiropractors' Association of Australia.
---
Nominated as a founding member of the Australasian College of Chiropractors
---
Best Guest Lecturer 2006. MBCHB V.  Auckland University Medical Students Association
---
Meritorious Service Award CAA. Phillip Institute of Technology
---
Service to the Profession Award.  Sherman College of Chiropractic, USA
---
International Chiropractor of the Year. Parker Seminars
 New Zealand Chiropractor of the Year. New Zealand Chiropractors' Association
---
Leadership Award. NZ Association of Private Education Providers
---
Outstanding Service Award. Australian Spinal Research Foundation
---
Distinguished Service Award. International Chiropractors Association
Stuart Rynsburger Award for Outstanding Service to the Profession. United Chiropractors Association, United Kingdom
---
Distinguished Fellow.  International Chiropractors Association
---
NRI Institute.  Pride of India Award
---
Life Member, Australian Spinal Research Foundation